Termite Damage Is Often Unseen & Always Dangerous
Termites are sometimes referred to as silent destroyers because of the damage they can cause without anyone ever noticing. They hide away within the walls of your Salt Lake City home, eating the inside of wooden structures until eventually, the damage can become so bad that your home becomes structurally unsound. Proactive protection is the best way to protect your home from damage, but if you suspect termites have already entered your home, Pest Pro Pest Control can help.
Our Termite Control Process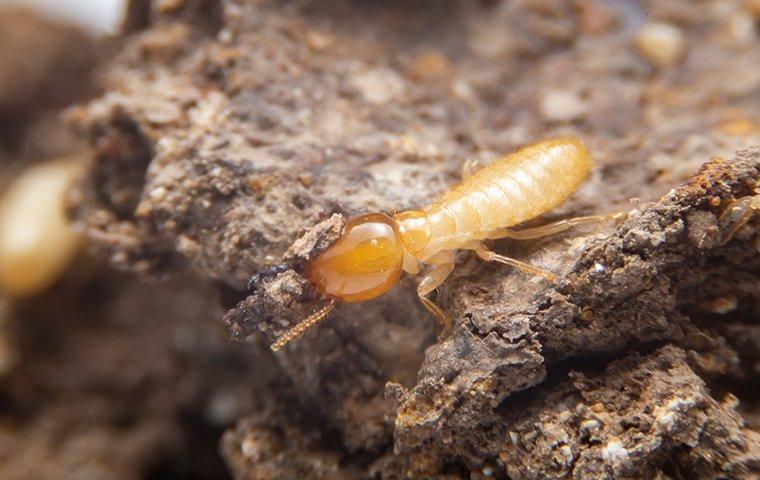 Free Termite Inspection
Because termites are so good at remaining hidden, it takes a trained eye to identify the signs of termite activity. Pest Pro Pest Control offers free termite inspections in Salt Lake City and surrounding areas so that you don't have to worry about missing the signs of an infestation.
One of our highly trained technicians will visit your home and look for any signs of a termite infestation. We offer treatments for active infestations as well as proactive treatments, and the information we gather during the inspection allows us to choose the best methods for your situation.
Termite Treatment
If termites are present in your home and we've determined where they're nesting, we will perform a treatment that trenches between the nest and your home and applies a treatment within the trench. We also can treat around the perimeter of your home by drilling holes at regularly spaced intervals and applying treatment within the holes.
Pre-Construction Treatments
If you haven't built your home yet, we offer pre-construction treatments to protect it from the get-go. We'll apply a preventative barrier around the foundation of your house to stop any in-coming termites.
Wood-Destroying Insect/Organism Reports
If you are in the process of buying a home, many lenders require you to have a Wood-Destroying Insect/Organism Report on file before they finalize your loan. This report requires an inspection that looks for any signs of damage due to wood destroying organisms. Pest Pro Pest Control offers these inspections and report write-ups.
Protecting Your Salt Lake City Home Is As Easy As Calling Pest Pro
Termites are bad news for your house, but with Pest Pro Pest Control, you can have the peace of mind knowing that your home or commercial property is protected. Whether you have an active infestation or are taking action before termites arrive, Pest Pro offers services to protect your home from termites. Contact us to schedule your free inspection.
How Can We Help You?
Complete the form below to schedule your no obligation consultation.