Effective Rodent Solutions For Salt Lake City, Utah
Rodents are frequently found wreaking havoc in and around homes all over Salt Lake City and surrounding areas. They love to eat dog food, birdseed, compost piles, fruit trees, and other food sources commonly found around homes. Rodents carry many diseases, and it is important that you do not try to clean up after them without the proper precautions. Let us take care of the problem for you!
Our Rodent Control Services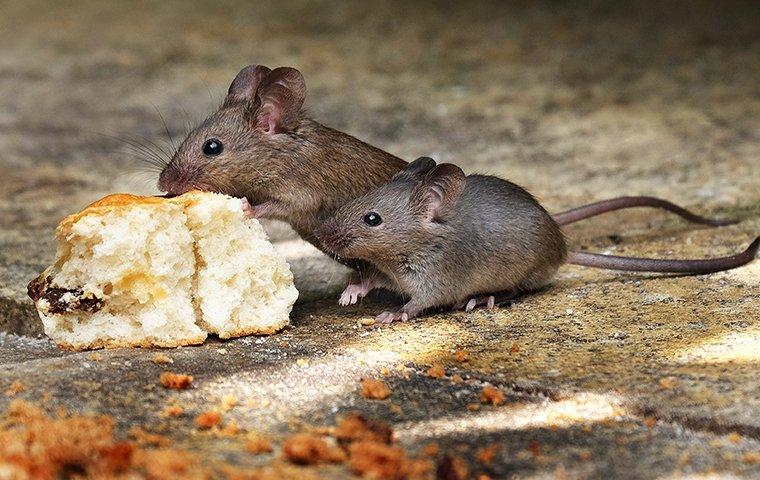 Rat Control
ONE-TIME TREATMENT (60-Day GUARANTEE)
We offer a one-time rat control treatment for your home or business that we guarantee for 60 days. We won't rest until all of your rat problems have been taken care of! If you see any rats within that 60 day period after the treatment, we will come back completely free of charge to re-evaluate the situation. This option is great if you haven't had a problem in the past and are only seeing one or two rats.
MAINTENANCE PLAN (ALWAYS GUARANTEED)
Our other option is a rat control maintenance program for commercial or residential properties. We recommend this treatment if you have had a rat issue in the past or live in an area with a large rat population (The Avenues, close to a field or gully, etc.). We will set up our bait boxes and come by quarterly to check and replace the bait in the bait stations. This option will be guaranteed throughout the duration of the rat control maintenance plan, so long as you stay up to date on your treatments. This will give you peace of mind throughout the entire year!
For either of the options, Pest Pro will come and determine what is attracting the rats and find a solution. Additionally, we can seal up any holes around your house where rats might be getting in. If you have a rat pest control problem in and around Salt Lake City, St George, or anywhere in between, we can help!
Mice Control
Mice are incredibly sneaky animals. It is not often that you will see them, and if you do it will only be for a brief moment. They also prefer to live together with other mice, so if you see one, more likely than not there are others hiding in places that you can't see.
Mice can carry with them many different diseases and parasites, spreading them as they scurry about your home. It is extremely important that you do not attempt to clean up after or touch mice on your own without the proper protection, as these diseases can be very dangerous to humans.
Mole Control
We have never come across a mole pest control problem in Salt Lake City, but we come across gopher control problems regularly. If dirt mounds are popping up in your yard it is most likely a gopher.
Vole Control
Vole control has become a huge issue in Salt Lake City and the Park City area. You will know you have voles when you see their tunnel paths and holes in your grass and landscaping. Voles can destroy your yard.
ONE-TIME TREATMENT (SMALL POPULATION, 60-Day GUARANTEE)
The first one is a one-time treatment for a small vole population. This is a great option if you have a section of your yard that has voles and your neighbors aren't having a big issue with them. In addition, we guarantee 60 days after your treatment to make sure we kill the population living there. If you happen to see a vole, we will come back and make the necessary changes for free. This is a great option if you haven't had a problem in the past and are only seeing a small amount of activity.
MAINTENANCE PROGRAM (LARGER POPULATION, ALWAYS GUARANTEED)
The second option for voles is a maintenance program that we recommend if you have a larger problem with voles and your neighbors are having issues with them as well. Pest pro will set up bait stations and make a schedule with you to come back and re-bait the stations. This option is perfect if you are overrun with voles!
No matter the option you choose, we will take care of you! For vole control in Salt Lake City / Park City, call us today at (801) 810-7378.
How Can We Help You?
Complete the form below to schedule your no obligation consultation.