German Cockroach Treatments For Salt Lake City, UT
Not only is it uncomfortable to have cockroaches in Salt Lake City and beyond around, but they are also a serious health threat. If you're dealing with German cockroaches in your home or business, we can help! At Pest Pro Pest Control, we offer professional cockroach control services to meet all of your pest control needs and keep your property cockroach-free.
Our Cockroach Control Process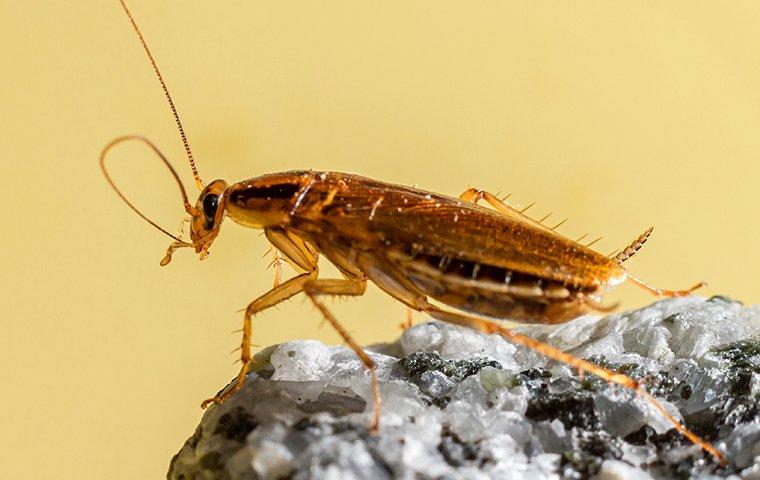 Client Preparation
Prior to your residential cockroach control service, we'll provide you with a list of steps that will need to be completed before treatment can begin, including:
Remove all items from cupboards, behind kitchen appliances, and away from affected areas that will need to be treated.
If you're having problems with cockroaches in your bathroom, clean out the area underneath the sink.
Make sure baseboards and common areas are free of clutter and able to be sprayed. If there are items up against the baseboard (not counting heavy lifting items like dressers, entertainment stands, etc.) move them away from the baseboards about 2-3 feet.
Clean up clutter, trash, and dishes from the affected areas of your home.
Make sure that all your children's and pet's toys are put away.
Before beginning with the treatment process, we'll also talk to you about where you have been seeing the most cockroach activity and if there are certain times that they are most active to help us tailor our treatments to your specific needs.
Treatment
At Pest Pro Pest Control, our technicians will apply our special cockroach spray in all cupboards, under sinks, behind appliances, on baseboards, and in bathrooms, bedrooms, laundry, and furnace rooms. We'll also apply a powder treatment via a Precision gun which turns any of their food sources into pesticides after ingestion; this treatment will also make them unable to reproduce. When appropriate, we'll apply Advion cockroach bait daubs to hinges and countertops.
In addition, our technicians will strategically remove live roaches, as needed. This will keep them from reproducing, which is key to stopping an infestation. If the problem is especially severe, we'll put a little bit of mixed Advion WSG at the bottom of the ShopVac as an extra preventative measure.
Our German Cockroach service is a three-treatment process, with each treatment taking place 14-21 days apart. You will receive a text message about 10-14 days after the first and second service to schedule the following services.
* During COVID-19, we're taking additional precautions including wearing masks, gloves, and shoe coverings.
Follow-Up
For our treatment to be the most effective that it can be, we'll also provide you with some sanitation tips to implement, including:
Don't leave food out and wash dirty dishes regularly.
Take your trash out before it builds up.
Vacuum regularly
Eliminate moisture build-up
Keep things generally clutter-free to eliminate potential hiding and breeding areas for German cockroaches.
The success of this treatment is heavily dependent on the cooperation of the customer to be as clean as possible. Pest Pro reserves the right to void our guarantee if recommendations made by Pest Pro staff are not followed.
We offer a six week guarantee on our German Cockroach service. Customer satisfaction is our top priority, and we will do everything possible to keep you pest-free!
*Please note that it is completely normal to see an increase in cockroach activity in the days following your initial service. This means that the treatment is working, and we ask that you do not inquire about a re-service or an early follow-up during this time. Pest Pro will contact you when you are due for your next service.
Get Rid Of Cockroaches With Pest Pro Pest Control
If you find yourself face to face with cockroaches every time you walk into your kitchen to get a midnight snack, it's time to do something about it. For the best protection against German cockroaches, partner with Pest Pro Pest Control for the effective home and commercial pest control services needed to get rid of those cockroaches. Contact us to take the first step to in being cockroach free in Salt Lake City today and schedule your inspection!
How Can We Help You?
Complete the form below to schedule your no obligation consultation.