When you find a pest around your home in Salt Lake City, even the smallest of rodents can look like a big rat, making for a big problem! Rats can find their way into your home through any small opening and wreak havoc.
If you don't want your Salt Lake City home to fall into disarray, you need to take action. Rats can carry terrible diseases and cause house fires. You can't always take on this problem by yourself, and if that happens, look to a professional Salt Lake City pest control company to lend you a hand.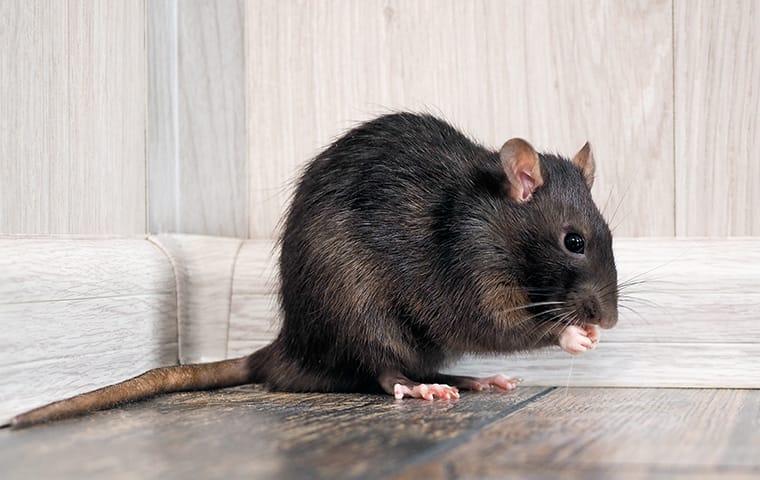 Identifying Roof Rats
One of the best ways to protect your home is to identify the problem when you suspect one. You can determine whether or not a lot of rats are within your walls if you pay attention to a few key signs. Rats have the following characteristics:
Brown or black fur.
It can grow up to 8 inches.
Tails are typically longer than their body and can grow up to 10 inches.
They have big eyes and narrow noses.
They have big ears.
There are many different types of rats in the world and many that can infest your home, but each has distinguishing characteristics. You can tell which rat is under your roof and then determine how to handle the problem.
Roof Rats Could Destroy Wiring In Your House
Did you know that rats can destroy a home more than one way? In the USA alone, rats cause around 20 billion dollars in damages annually. They do this by chewing, eating, and tearing through your home in a way that is not easily repaired. A rat's front incisors never stop growing, and as a result, they have to keep chewing to whittle them down.
This can mean for your home because rats will chew through wood and wires to stop their teeth, which can destroy your home's structural integrity. Chewing through wires can also cause a fire, especially when you consider that they can also tear through the insulation in your roof to shreds.
Ways To Deter Roof Rats In Salt Lake City
If you don't want a group of rats to grow under your roof, you need to get ahead of the problem and take steps against them. The best way to do that yourself is to implement ways to prevent future infestations. You can do so by using these preventative steps:
Install mesh covers on your vents and doors.
Tightly seal your trash cans and keep them away from your home and garage.
Fix and seal any cracks or openings around your foundation.
Keep your yard uncluttered and the lawn well-maintained.
Reduce any food or bird feeders you have around your home.
Doing the job yourself can be very time-consuming, but you can prevent a problem before it occurs. However, there are some things that you can't do by yourself if you want to eliminate the problem. If your rat problem has reached a point where you can't take on the task alone, you don't have to! Professional aid is just a phone call away from our team.
Getting Rid Of Roof Rats For Good
If you want to rid your home of roof rats in the most efficient way possible, look into our Pest Pro Pest Control team. You'll find that we are the best way to get rid of rats fast, and when it comes to a rodent infestation, timing is crucial. You will want to get ahead of an infestation before it can cause significant damage around your home or multiply out of control.
You can count on our experienced team to get the job done right at Pest Pro Pest Control. You don't want to take chances with an inefficient job, so stick with the pros. Call us at Pest Pro Pest Control today to learn more about our treatment options for all types of rats!