The number one way to never deal with pests in your home is to do all you can to prevent them from showing up. However, you should not do this effort seasonally but all year round. That's why enlisting the services of Salt Lake City pest control professionals throughout the year is vital in maintaining a pest-free home.
Fortunately, Pest Pro Pest Control is one of Utah's best commercial and residential pest control companies. We stand head and shoulders above our competitors by delivering exceptional solutions that protect our residents' homes and businesses from pest problems. Our dedicated team is well-equipped to take on a multitude of pesky intruders that can compromise the health, safety, and comfort of you, your family, and others.
Read further to learn more about the benefits of involving commercial and residential pest control to take care of your pest management needs routinely.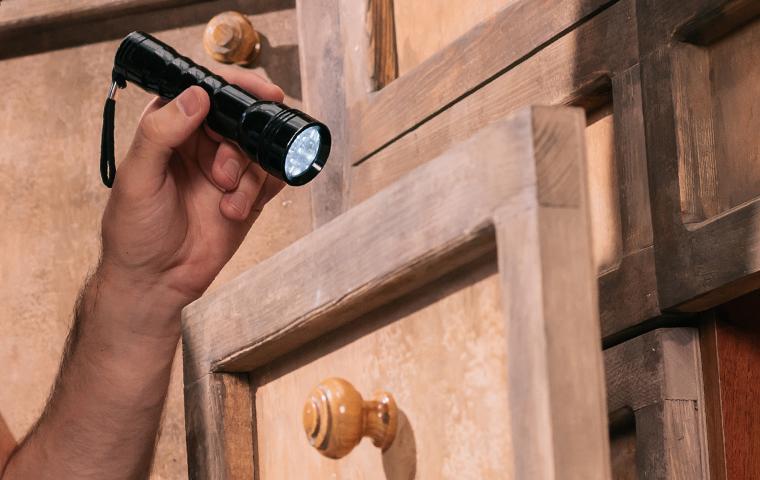 Like Many Things, Pests Become More Active In The Spring
Like you, many pests enjoy the warm temperatures that spring ushers in. The welcoming combination of warmth and moisture lures pests from their winter hiding places, which is why many property owners see increased critter activity during that time of year. However, the best way to prevent infestations in the spring and summer is to prepare in the fall or early winter. When considering all your options, professional home pest control cost may be a concern, but not to worry. Pest Pro Pest Control provides incomparable services at affordable rates. Give us a call today for a free consultation.
Pest Infestations Can Lead To Health Risks And Property Damage
Many common nuisance pests that invade structures bring many problems with them. From cockroaches to rodents and other critters in between, there's no shortage of pathogens and diseases they may carry that can make your entire household ill. Those infections include lymphocytic choriomeningitis (LCMV), leptospirosis, campylobacteriosis, staphylococcus aureus, streptococcus, tularemia, giardia, and many more. So, don't hesitate to contact residential pest control services if you suspect an issue.
Six Eco-Friendly Pest Prevention Tips For Around The House
Maintaining a home where pests cease to exist is less of a challenge than you may think. When done consistently, it only takes a few simple steps to ensure you don't encounter another pest lurking in your home again. And the best part is that you can forego using highly toxic or chemically-laden products that could jeopardize your and your family's health. Try implementing less harmful measures that will pay off in reduced pest encounters. Here are six environmentally friendly pest prevention tips to put into practice immediately:
Keep your house clean, making sure to vacuum and dust frequently.
Apply essential oils, like peppermint, lavender, tea tree, and eucalyptus, in places where pests congregate.
Distribute diatomaceous earth around the perimeter of your yard end garden.
Eliminate clutter in your home and yard to prevent pests from building their nests.
Utilize a dehumidifier to create an unappealing environment for pests to flourish.
Take out your garbage before it fills up, ensuring that trash bin lids fit securely.
Although these tips can help to keep certain pests at bay, you should always seek the guidance and services of pest specialists to maintain consistent pest-free results. Get in touch with Pest Pro Pest Control, and let us set up an ongoing worry-free maintenance schedule for your property.
The Benefits Of Ongoing Pest Control For Salt Lake City Homes
When you have a pest problem and get it resolved, the last thing you want is to experience another infestation in the future. The best way to protect your home consistently is to partner with a reputable residential pest control company to schedule routine service visits throughout the year. This will allow experienced technicians to detect and address problems early before they can get worse. The result? Your home stays pest-free season peacefully after season. What better gift to give to yourself and those you love than to provide a healthy and safe household?
Since 2010, Pest Pro Pest Control has delivered outstanding residential and commercial pest control in Salt Lake City to help keep our community safe and healthy. Every household deserves to live, work, and play in pest-free environments. Our expertly trained team of professionals puts you first by carefully crafting customized treatment programs that meet your specific needs and goals. With effective, fast, and friendly service, there's no reason to go anywhere else. Let us put you back on the path toward living a high quality of life again. Reach out to us today to request your complimentary consultation.