Professional Pest Control In American Fork, UT
American Fork is a city between the Wasatch Mountains and Utah Lake. It played a crucial role in Utah's pioneer history as one of the first settlements in the state.
There are plenty of fun things to do there or within a short driving distance. You will want to take a guided tour through the intricate limestone formations of Timpanogos Cave, and the American Fork Canyon is a must-see for outdoor fans. And, of course, the nearby Museum of Natural Curiosity and the Thanksgiving Point Golf Course are popular and family-friendly destinations.
However, one thing to avoid in the area is pest infestations, as they can cause anything from property damage to health problems. But while our region's diverse climate and ecosystem provide suitable habitats for various pests, you can keep them out of your home year-round with quality pest control in American Fork, UT, and help from the Pest Pro Pest Control experts.
Residential Pest Control In American Fork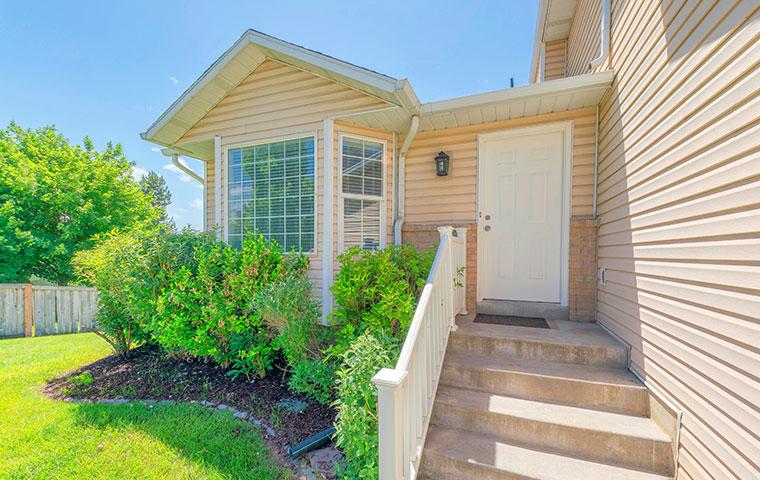 Pest invasions do more than disrupt your peace; they can be downright dangerous. Still, with Pest Pro Pest Control's comprehensive home pest control in American Fork, UT, you can relax knowing that your home can remain pest-free with practical, hassle-free, and guaranteed strategies.
We will begin with a thorough property inspection that covers everything, including your foundation, windows, and indoor access points. Because we aim to eliminate issues for good rather than focus on the issue at hand, we always offer suggestions to fortify your defenses against pests in addition to performing interior and exterior treatments. And our comprehensive services include your furniture and cabinets for optimal protection.
We also offer specialty pest control services for unique infestations, including bed bugs and termites, and can tackle the most challenging bird and wildlife invasions. If raccoons are invading your trash cans or nuisance birds are nesting in your attic, we can help.
Customer satisfaction is paramount to our experts, who will continue their work until you are content with the results. Our pest-free guarantee ensures you can trust your home will be pest-free again. Contact us to schedule an inspection and discover why we are one of the state's premiere residential pest control providers.
Commercial Pest Control In American Fork
Pests can threaten your reputation and risk the safety of your customers and employees. They can also quickly impact sales and lead to financial losses without proper prevention and treatments. But with safe and effective commercial pest control in American Fork, UT, you can rest assured that we are doing the heavy lifting so you can focus on what matters most, growing your business.
At Pest Pro Pest Control, we offer swift and effective solutions for various unwanted guests, even the most resilient, like scavengers and wood-destroying pests. Our process begins with a comprehensive inspection of your property to identify the factors that could lead to an infestation and assess the extent of the problem. It will allow us to recommend a customized pest control plan that suits your needs without disrupting your daily operations.
We also provide follow-up visits for year-round effectiveness, with treatment frequency ranging from weekly to quarterly, including comprehensive documentation for record-keeping. Call us today to learn how we keep various local industries safe and secure, including healthcare, hospitality, manufacturing, and warehouses.
Experiencing Wildlife Problems In American Fork? Call The Pest Pros!
If dealing with unwanted wildlife in American Fork, Pest Pro Pest Control can help with reliable solutions that consider our ecological balance and keep you safe. Raccoons and other wildlife are often charming from a distance. Still, finding them in your attic or near your home is a different story. These unwanted pests pose significant issues, and DIY removal can put you at risk of dangerous diseases, including rabies and toxoplasmosis.
Don't risk structural damage and health concerns, and contact the pros for safe and legal wildlife removal services. Our process begins with a thorough inspection to identify the species causing trouble, their nesting sites, and their possible entry points. This crucial step helps us tailor our approach for optimal results.
Based on the results, we will recommend targeted strategies that may involve placing live traps and one-way doors in strategic areas based on animal traffic, feeding patterns, and more. We bait and regularly monitor the traps until we have resolved the issue.
Stop wildlife from taking over your American Fork property. Whether skunks under your porch or snakes in your basement, we ensure safe and humane removal to protect your home and family. Schedule an appointment today to regain control of your property.
Why Pest Birds In American Fork Can Be A Costly Problem For Homeowners
Birds in American Fork are lovely to have out in the wild, and many American Fork residents enjoy bird-watching or hearing them singing while on walks.
Unfortunately, if nuisance birds take over your American Fork property, they can lead to many costly issues. The mess of contaminated droppings can become pervasive, and woodpeckers can cause structural damage by drilling into wooden surfaces. Meanwhile, pigeons and starlings can nest in your eaves or attic and cause plenty of destruction.
Infestations can pose severe threats, but slippery surfaces from their droppings are among the worst. They can also transmit life-threatening diseases like salmonella and toxoplasmosis even with mere contact.
At Pest Pro Pest Control, we are a locally owned and operated business that understands American Fork's unique pest challenges. We will meticulously inspect your property to identify the bird species and affected areas, and, using humane methods (including deflectors, bird lines, spikes, repellents, and more), we will work to remove and deter the birds safely and effectively.
Our commitment to customer satisfaction drives our efforts, ensuring you're always satisfied with our services. Call us today to schedule a consultation and learn about our comprehensive and proven solutions and pest-free guarantee for total peace of mind.
Pest Pro Pest Control is American Fork, UT's premiere home and commercial pest control option. Call us today to learn about our services, including wildlife control.
How Can We Help You?
Complete the form below to schedule your no obligation consultation.